They know their banana plants but what do you know about them?
Our team of Australian banana researchers working on industry funded research and development span across several government departments, universities and organisations throughout Australia. 
Collectively they have over 400 years' experience in banana research!
Over time, we aim to introduce you to our researchers and give you some insight into the work that they do as well as some fun facts about each of them. 
Bringing a banana grower's perspective to extension
Rob has been a part of the Australian banana industry for over 25 years and is very passionate about its future. Born and raised at the foot of Mt Bartle Frere, Queensland's highest mountain, Rob grew bananas for 16 years on his family's farm and continues to grow cane today. 
Rob has had a diverse working career.  After finishing Grade 10, he completed a Certificate 3 in mechanical engineering at the Babinda Sugar Mill, has worked on banana farms, built boats, sold farm machinery and driven cane harvesters. 
Rob Mayers
NQ Field Officer
Department of Agriculture and Fisheries
Centre for Wet Tropics Agriculture
South Johnstone
In 2013 Rob chose a new career path in extension, accepting a role with the Australian Banana Growers' Council as a Reef Extension Officer. In this role, Rob assisted Far North Queensland banana growers implement industry's Environmental Best Management Practices and provided training in the use of the Better Bunch data recording app. Now his extension skills are being used in the National Banana Development & Extension Program helping deliver activities such as the National Banana Roadshows, workshops, field days, NextGen, BAGMan and innovation field trials. The program's renewed focus on one-on-one extension will mean many banana growers will see a familiar face visiting their farms to discuss how the program can assist them.
In his spare time, Rob enjoys spending time with his family and friends and fishing (when time and weather permits). He also enjoys banana muffins and banana fritters with ice cream.
Jeff Daniells
Principal Horticulturist
Department of Agriculture and Fisheries
Centre for Wet Tropics Agriculture
South Johnstone
Profile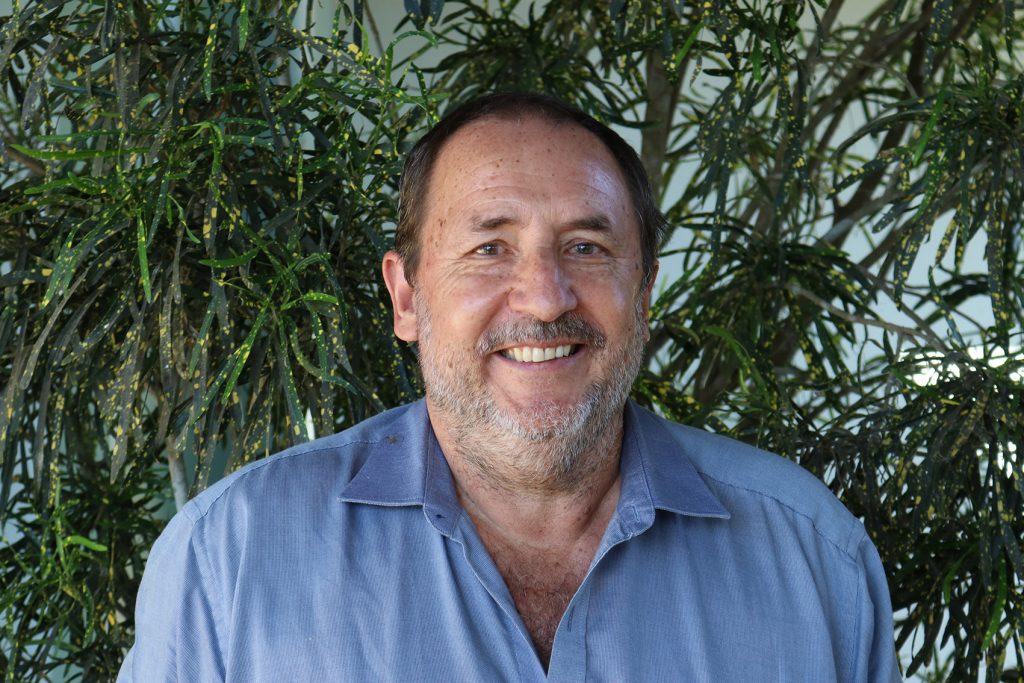 Richard Piper
Entomologist
Department of Agriculture and Fisheries
Centre for Wet Tropics Agriculture
South Johnstone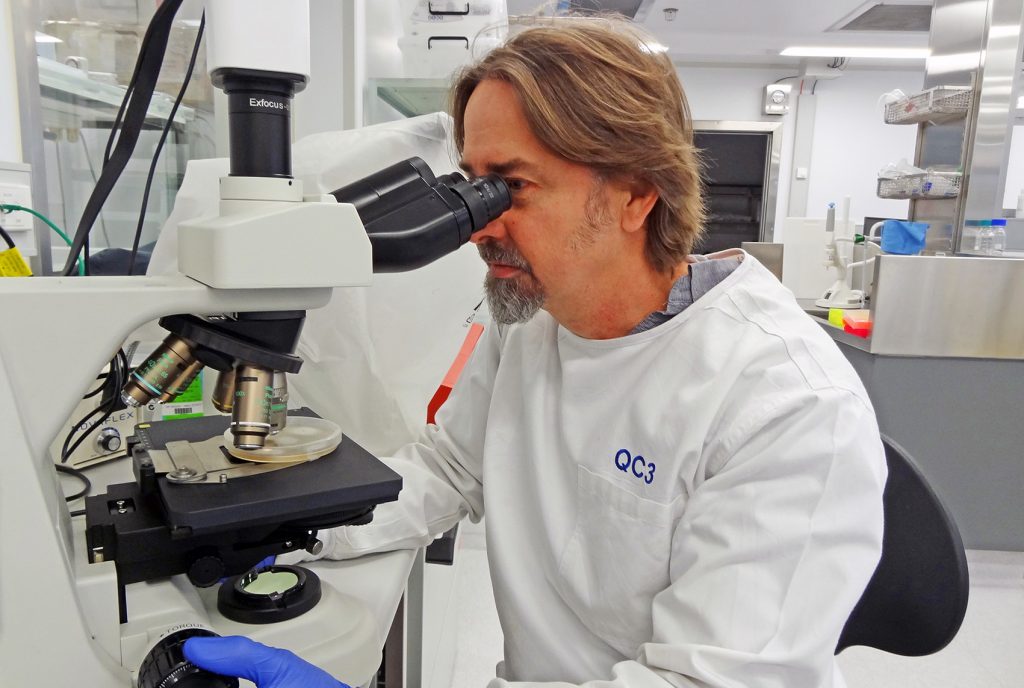 Wayne O'Neill
Plant Pathologist
Department of Agriculture and Fisheries
Ecosciences Precinct
Brisbane
Kathy Crew
Plant Pathologist (Virology)
Department of Agriculture and Fisheries
Ecosciences Precinct
Brisbane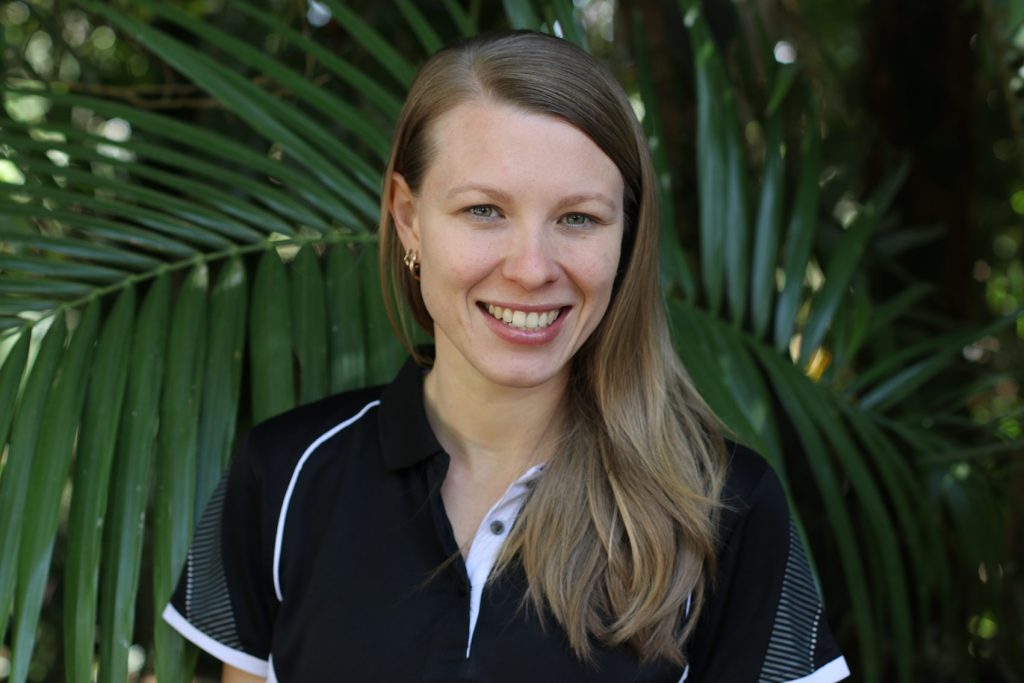 Tegan Kukulies
Development Horticulturist
Department of Agriculture and Fisheries
Centre for Wet Tropics Agriculture
South Johnstone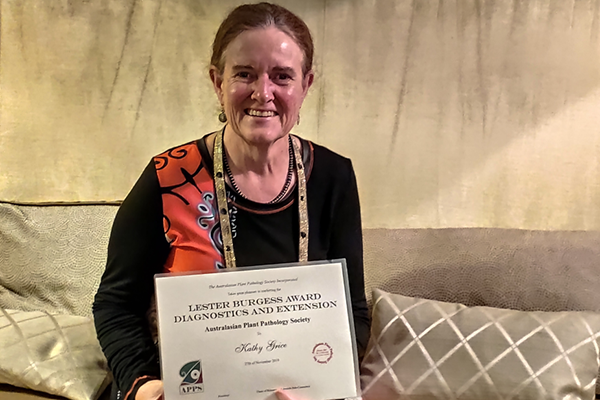 Kathy Grice
Senior Experimentalist (Plant Pathology)
Department of Agriculture and Fisheries
Mareeba Research Facility
Mareeba
Profile

David East
Plant Pathologist
Department of Agriculture and Fisheries
Centre for Wet Tropics Agriculture
South Johnstone
Profile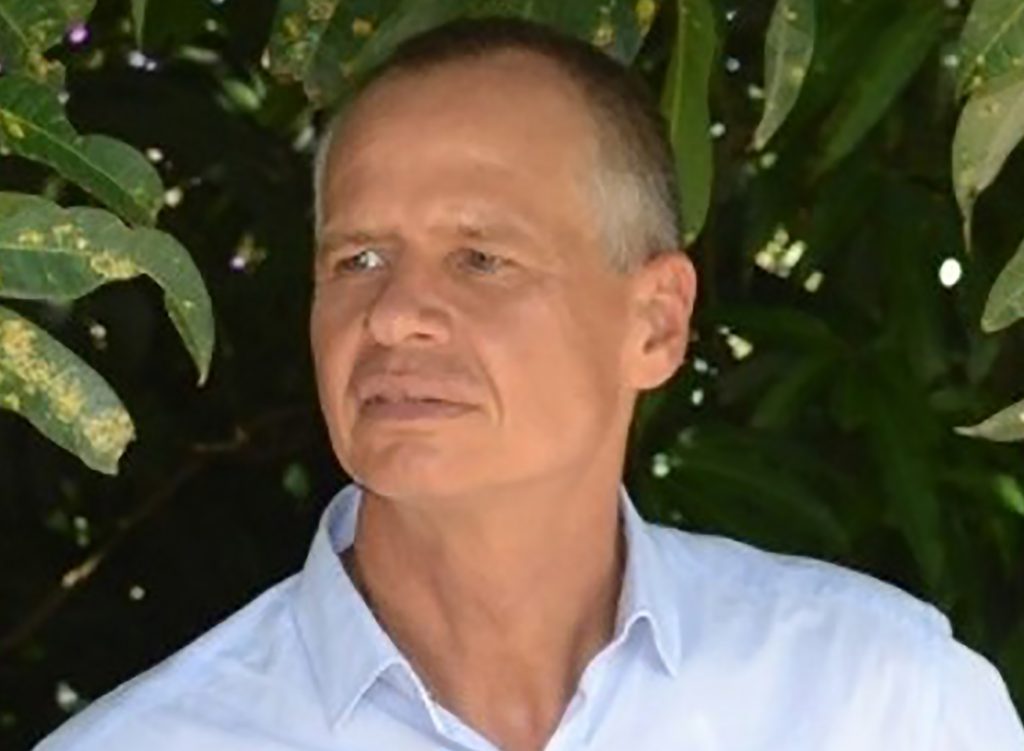 Tony Pattison
Principal Nematologist
Department of Agriculture and Fisheries
Centre for Wet Tropics Agriculture
South Johnstone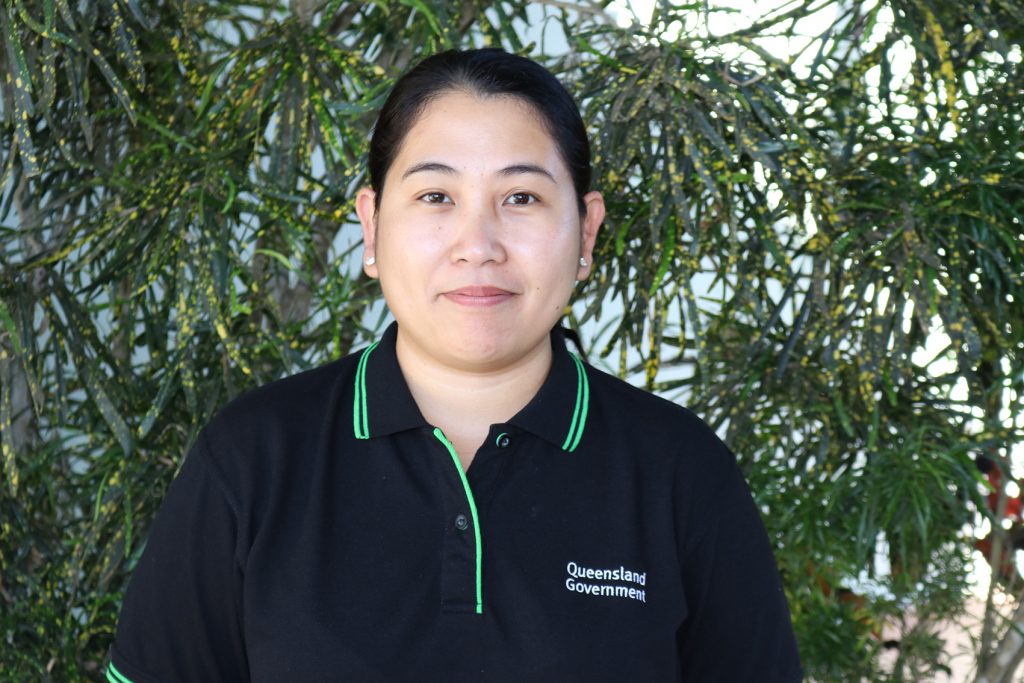 Hazel Gaza
Soil Ecologist
Department of Agriculture and Fisheries
Centre for Wet Tropics Agriculture
South Johnstone
Katie Ferro
Research Horticulturist
Department of Agriculture and Fisheries
Centre for Wet Tropics Agriculture
South Johnstone
Profile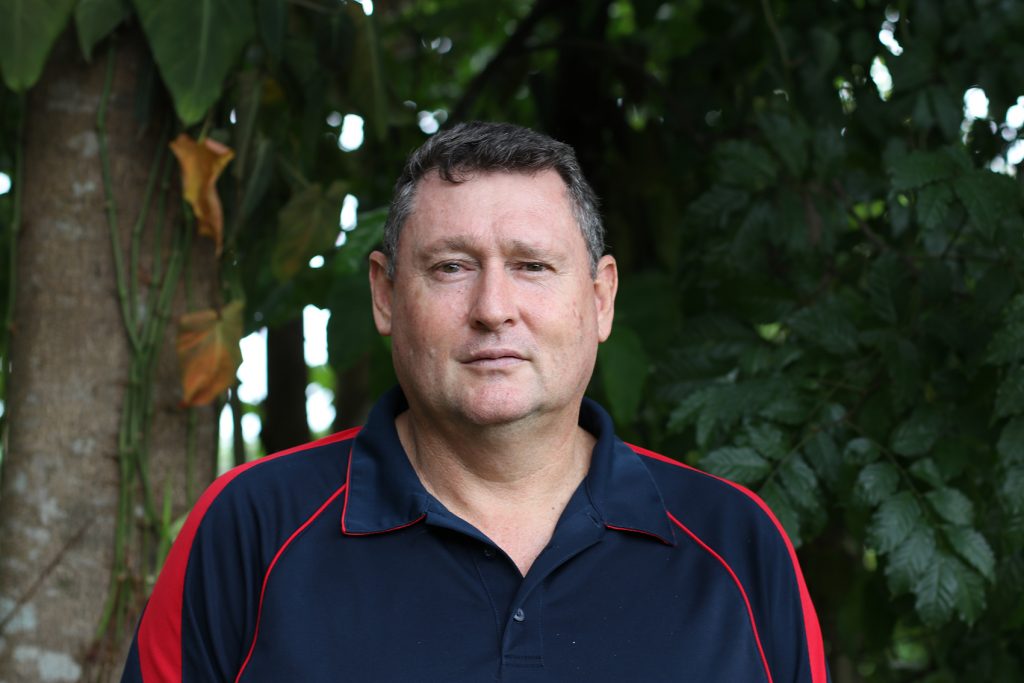 Stewart Lindsay
Team Leader – Banana Production Systems
Department of Agriculture and Fisheries
Centre for Wet Tropics Agriculture
South Johnstone
Shanara Veivers
Research Horticulturist
Department of Agriculture and Fisheries
Centre for Wet Tropics Agriculture
South Johnstone
Profile
Carole Wright
Senior Biometrician
Department of Agriculture and Fisheries
Mareeba Research Facility
Mareeba
Ingrid Jenkins
Information Development Officer
Department of Agriculture and Fisheries
Centre for Wet Tropics Agriculture
South Johnstone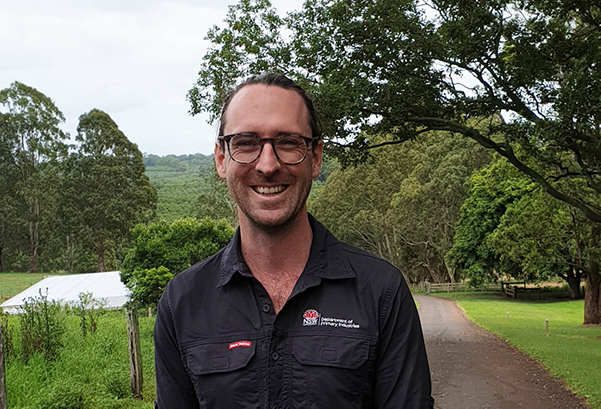 Tom Flanagan
Industry Development Officer
NSW Department of Primary Industries
Wollongbar Primary Industries Institute
Wollongbar
Jennifer Cobon
Principal Experimentalist
Department of Agriculture and Fisheries
Ecosciences Precinct
Brisbane
Peter Trevorrow
Senior Plant Pathologist
Department of Agriculture and Fisheries
Mareeba Research Facility
Mareeba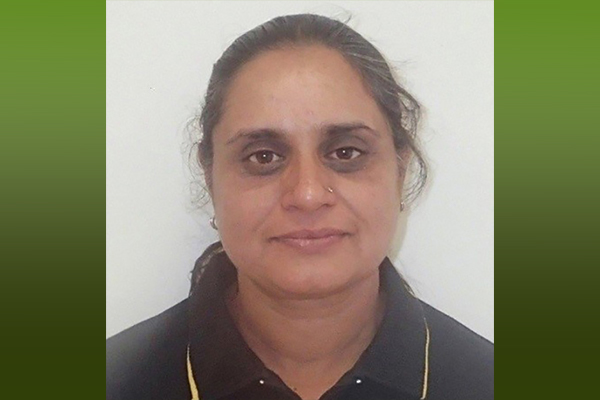 Nandita Pathania
Plant Pathologist (Bacteriologist)
Department of Agriculture and Fisheries
Mareeba Research Facility
Mareeba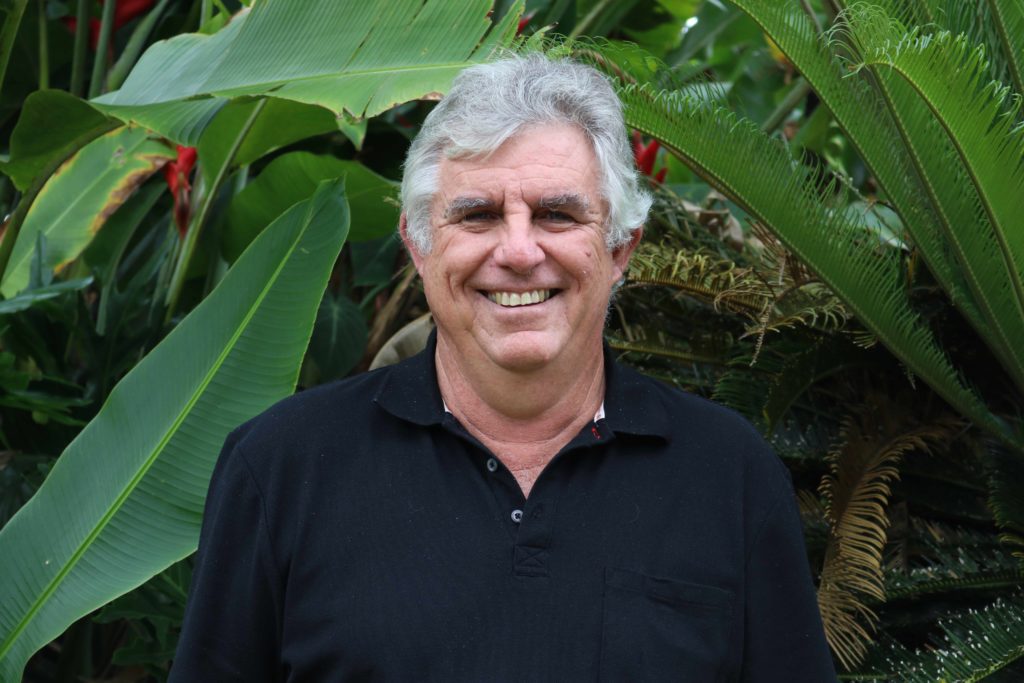 Rob Mayers
NQ Field Officer
Department of Agriculture and Fisheries
Centre for Wet Tropics Agriculture
South Johnstone
Sue Heisswolf
Principal Horticulturist
Department of Agriculture and Fisheries
Bowen Centre for Dry Tropics Agriculture
Bowen
Ashley Balsom 
Technical Officer
Department of Agriculture and Fisheries
Centre for Wet Tropics Agriculture
South Johnstone
R&D organisations working with the Australian banana industry