Results from the Subtropical packed product analysis
Let's take a closer look at the major defects found as part of the Subtropical packed product analysis. Results showed that 4.65% of clusters in the consignment had a major defect. This is over the Woolworths' specifications requiring no more than 2% of clusters with major defects per consignment. This could result in the consignment being rejected by the retailer. Although this number may sound small, the potential financial impact to growers is much larger, and that's not even taking into account minor defects.
For example, if you were to receive $20 per carton for a consignment of 71 cartons, the total value is equal to $1,420. A grower could risk a reduction in the value or the complete rejection of their consignment in this instance. Further, the value of this potential loss doesn't include any additional costs associated with packing or getting the fruit to market, such as transportation costs.
So, what were the major defects found and which were more common? The answer to those questions is presented in the figure below. All five of these are largely associated with poor post-harvest handling and packing procedures.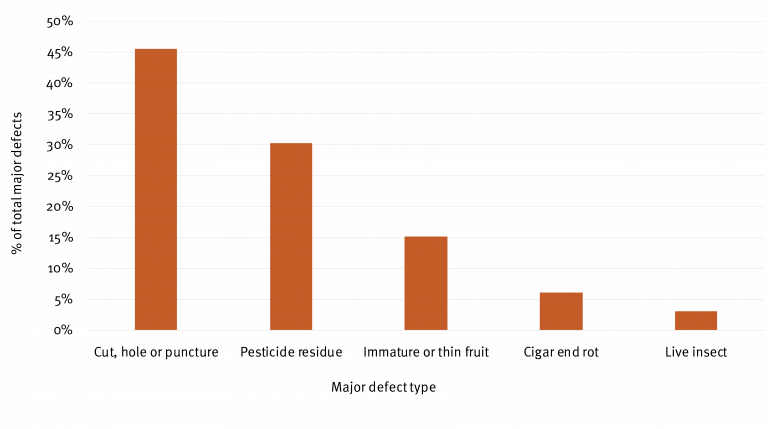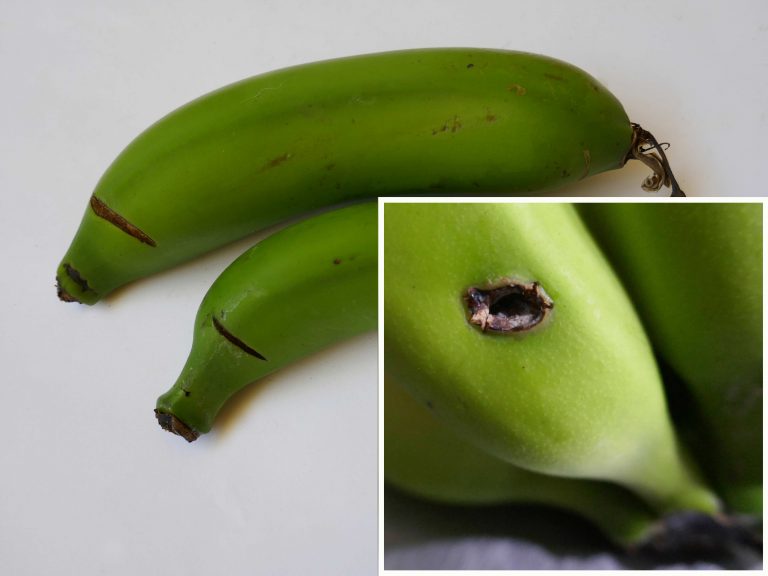 Physical damage that is deep enough to expose pulp. This may be caused by a knife, animal, bird or insect.
Cuts, holes or punctures were the most common major defect identified during the study and accounted for 45% of all major defects assessed.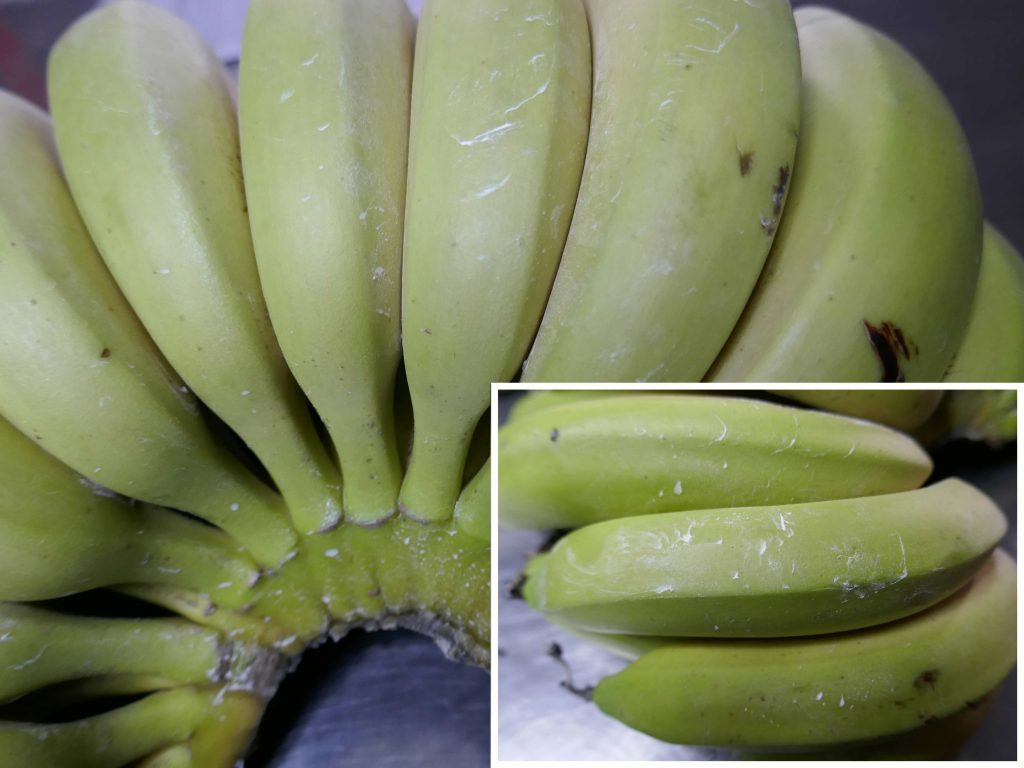 White powdery residue on the surface of the peel from talc-based powder pesticide application.

Pesticide residue was identified as the second most common major defect and can be avoided by ensuring fruit are washed thoroughly prior to packing.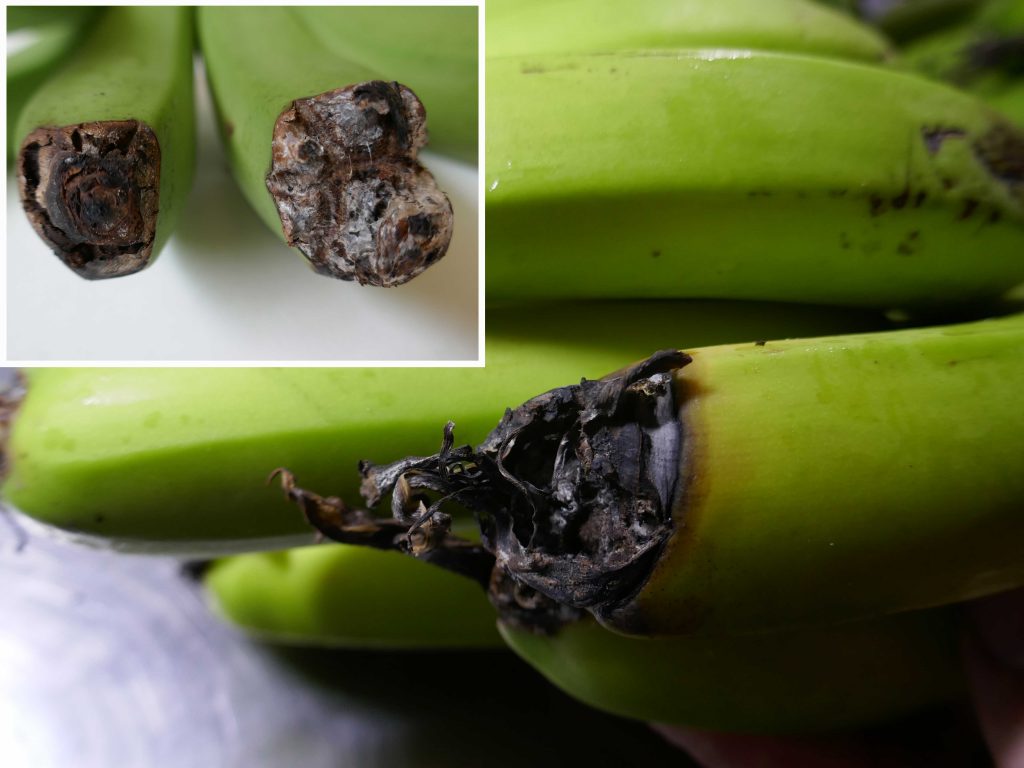 Fungus causes dry rot at the flower tip end of the finger with infection extending 10 to 20 mm into fruit. Affected area is blackened, becoming grey to white due to spores resembling ash on the end of a cigar.
The fourth most common major defect, Cigar end rot can be managed by implementing appropriate best management practices.
A cut, hole or puncture through to the pulp of the fruit was the most common major defect found in the study. There are a wide range of reasons that the pulp may become exposed before or after harvest such as de-leafing, de-handing, poor handling following harvest or animal and insect damage. Care needs to be taken to ensure that any affected fingers are found and removed prior to packing.
White residue from talc-based pesticides was the next most common major defect with immature or thin fruit, cigar end rot and live insects within a carton following in that order. It is possible to reduce the frequency of these issues with appropriate post-harvest handling and packing strategies. For example, washing fruit thoroughly prior to packing will remove any pesticide residue, whereas increased screening for underdeveloped fruit, or using callipers to check girth, would prevent thin and immature fruit from being packed. When applied to the data from this study, employing these two simple strategies could reduce the occurrence of major defects by 45%. 
*Fruit in this study was assessed against the most recently released Woolworths subtropical Cavendish produce specifications, issued 9 December 2014. Always make sure you're referring to the latest specifications relevant to your business.
A poster is now available showing common quality issues and packing guidelines for subtropical banana growers. To receive a hard copy or for more information contact NSW DPI Industry Development Officer Tom Flanagan on (02) 6626 1352 or email tom.flanagan@dpi.nsw.gov.au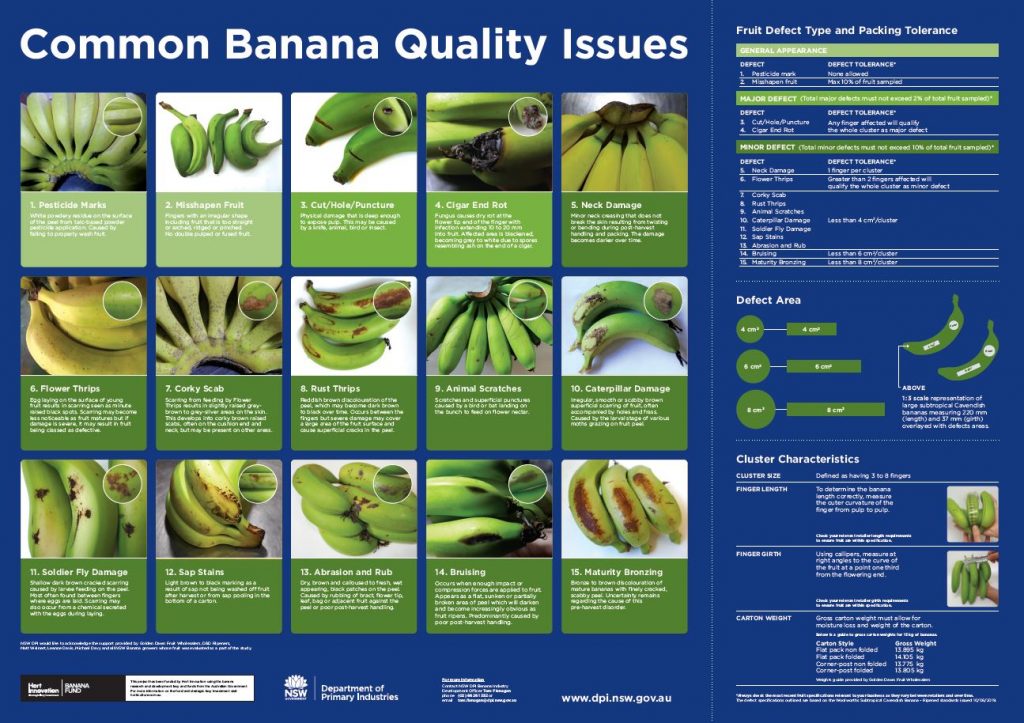 NSW DPI would like to acknowledge all growers who agreed to participate in the study, Matt Weinert, Leanne Davis from NSW DPI and Valerie Shrubb, Anastasia Van Blommestein and Brett Renton from WA DPIRD for undertaking the research. 

This research has been funded as part of the Subtropical Banana Development and Extension Program (BA16007), which is funded by Hort Innovation, using the banana research and development levy and co-investment from the New South Wales Department of Primary Industries and WA Department of Primary Industries and Regional Development. Hort Innovation is the grower-owned, not-for-profit research and development corporation for Australian horticulture.