Time in supply chain studies
The length of time bananas spend in the supply chain can have a significant impact on the development of crown end rot (CER). 
Researchers conducted a simulation experiment, where Cavendish (Williams) and Lady Finger clusters were held 1, 2, 3 and 4 weeks prior to being ripened. The fruit for the experiments was sourced from a commercial property and all fruit was treated with a post-harvest chemical (prochloraz). To ensure a fair comparison, fruit from different positions in the bunch (top, middle and bottom hands) were assessed in case this was also a contributing factor. Once the fruit was ripened, the symptom development of CER was rated on a scale of 0-7 (7 being the most severe).

As seen in the graph below, the experiment with Cavendish fruit revealed fruit held longer within the supply chain resulted in relatively more severe symptoms of CER than fruit that would generally move through quicker. However, the overall symptom development was low as you can see in the graph below.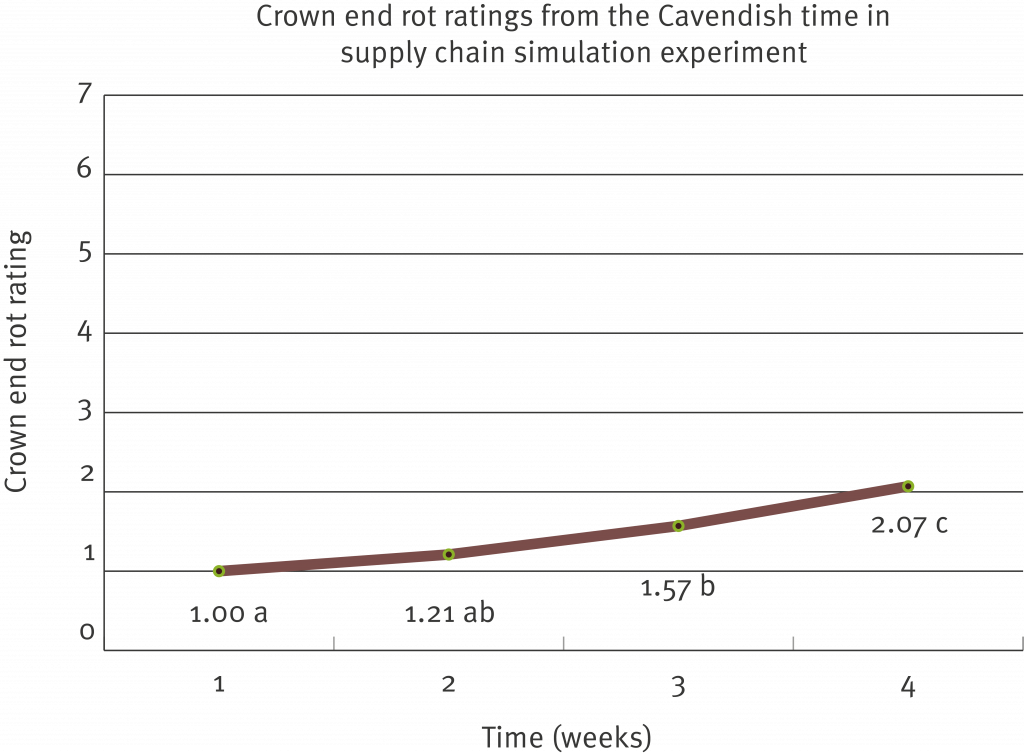 As seen in the figure below, the simulation experiment using Lady Fingers showed similar results to Cavendish fruit in that fruit held for longer prior to ripening produced more severe symptoms of CER. However the overall symptom development was low as you can see in the graph below.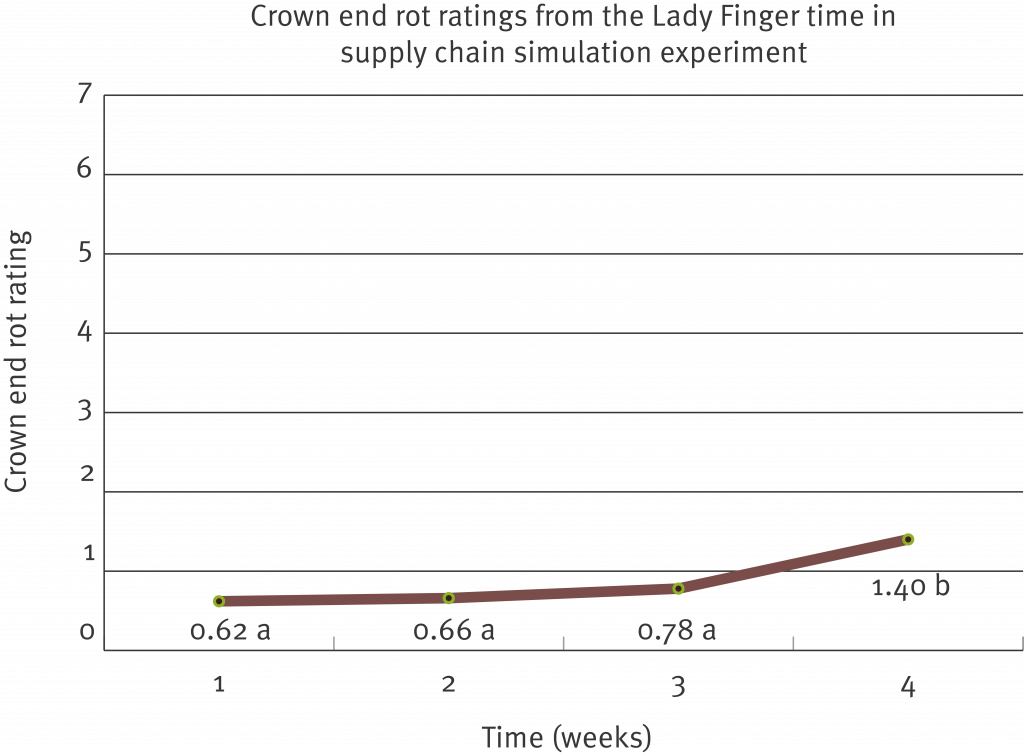 This work is funded as part of the Cause and management of crown rot of banana project (BA13011). This project is funded by Hort Innovation, using the banana research and development levy, co-investment from the Queensland Department of Agriculture and Fisheries and contributions from the Australian Government. Hort Innovation is the grower-owned, not-for-profit research and development corporation for Australian horticulture.