Jeff has been working with bananas for the past 37 years as a research horticulturist with the Queensland Department of Agriculture and Fisheries based at South Johnstone. He is passionate about bananas and currently works on a number of important industry projects looking at disease resistance and agronomics of alternative varieties — particularly those varieties which have some tolerance to Panama disease tropical race 4.
Growing up in Brisbane Jeff completed his Master's degree at the University of Queensland and has always had a hands-on approach to learning about bananas. In fact, prior to starting his career, he meticulously kept harvest data (weights, hands and finger numbers) for a stool of Lady Fingers in parent's backyard. Some call this destiny!
Jeff enjoys Saba (Pisang Gajih Merah) bananas boiled in the jacket served with meat and vegetables and in his spare time enjoys fishing and playing tennis with friends and family.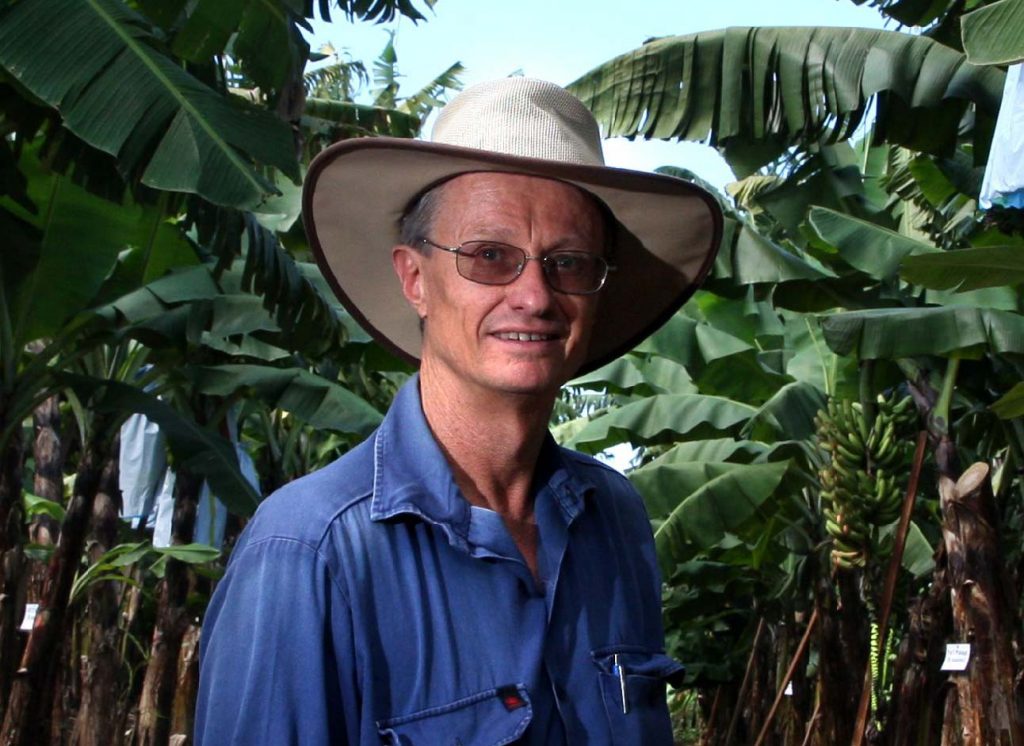 Principal Horticulturist
Department of Agriculture and Fisheries
Centre for Wet Tropics Agriculture, South Johnstone, Qld