From soil scientist to extension specialist: the focus has always been bananas.
Tegan has worked with the banana industry since graduating from university in 2009. Completing an undergraduate degree at James Cook University in Cairns, Tegan commenced her career with the Department of Agriculture and Fisheries working with renown soil scientist and nematologist Dr Tony Pattison. Under Tony's mentorship, Tegan's honours project looked at the effects of ground cover management on the biology of soils in banana production systems. Tegan continued working in the field of soil science for six years.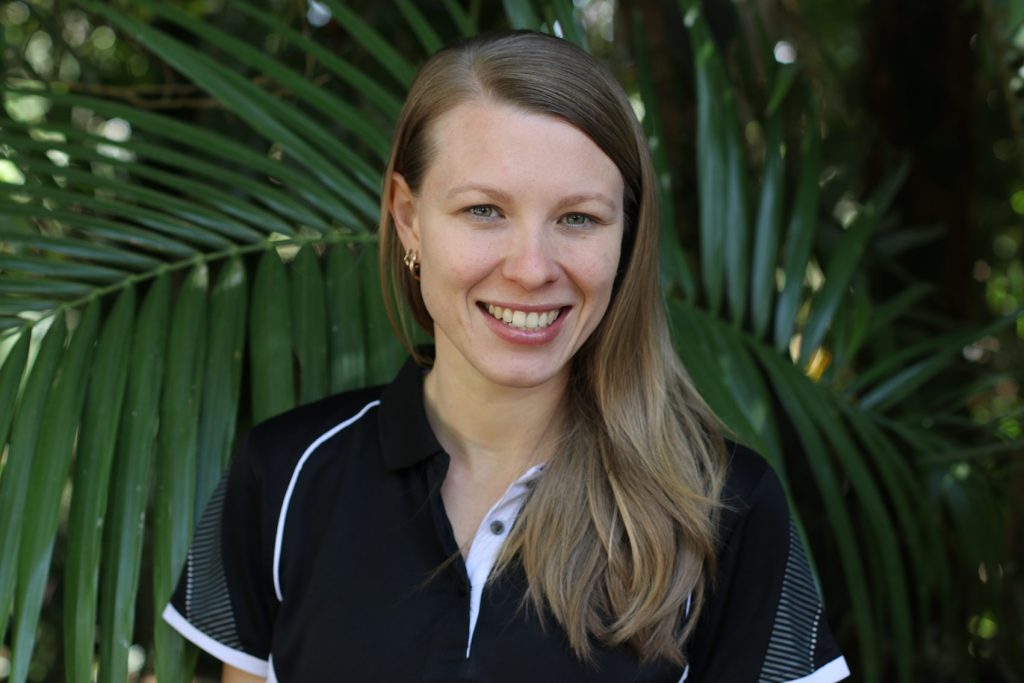 Tegan Kukulies
Senior Development Horticulturist
Department of Agriculture and Fisheries
Centre for Wet Tropics Agriculture
South Johnstone
With a passion for the banana industry, Tegan decided on a career change taking on an industry development role in 2015, leading the banana industry's National Development and Extension Project. This decision saw Tegan hitting the ground running, as commencement of her new role coincided with the detection of Panama disease tropical race 4 in Far North Queensland. Tegan played an important role as part of the incursion response, developing information packages and facilitating extension services for the banana industry. This also led to Tegan and the extension team developing an important resource for industry, the on-farm biosecurity best management practices guideline.
Tegan is a local to the north Queensland area and was lucky enough to call Kurrimine Beach her home, growing up with all the beach and boating experiences the area has to offer. She now loves spending time with her young family, enjoying these and other outdoor adventures.
Tegan suggests you try a dessert pizza with Nutella, banana, and marshmallows.
Further to her experience in biosecurity extension, Tegan also leads key extension activities and initiatives for industry including banana roadshows, field days and workshops, NextGen activities, Better Bananas website, tailored on-farm biosecurity advice and assistance on general banana agronomy for growers.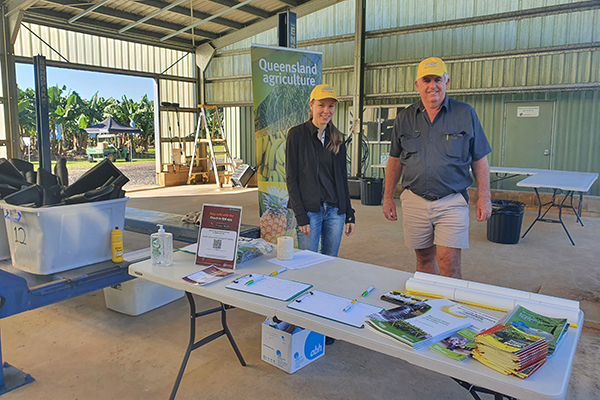 Tegan Kukulies and Rob Mayers at banana industry field day at South Johnstone research facility.