Why biosecurity is so important for banana businesses
The 2001 incursion of Black Sigatoka and the 2015 incursion of Panama disease tropical race 4 (Panama disease TR4) in the Tully Valley certainly highlight the importance of biosecurity. Unfortunately, unlike Black Sigatoka, Panama disease TR4 cannot be eradicated. As of October 2021, the response over the past six and a half years has successfully limited it's spread to five commercial banana farms in the Tully Valley. However, it will continue to spread and there is a real risk it could potentially infest other production regions within Far North Queensland and Australia. If you want to sustain a successful banana business into the future, having effective biosecurity practices on your farm has never been more important.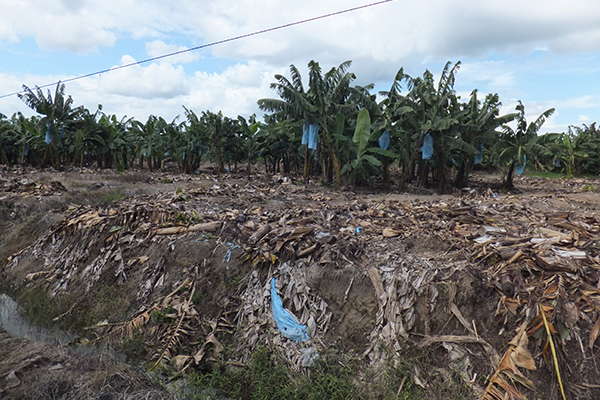 So why are bananas so vulnerable and what can we do to protect our banana industry and the fruit that we love to eat? Accounting for 97% of the Australian market, the seedless fruit of the commercial Cavendish banana are sterile and are dependent on clonal propagation from bits, suckers or tissue culture. Growing large monoculture plantations with limited genetic diversity makes them extremely vulnerable to the impact of pests and diseases.    
For decades, breeding programs around the world have invested significant time and resources to find a commercially viable Cavendish variety, comparable to Williams Cavendish, that is resistant to Panama disease TR4. Unfortunately, bananas are very difficult to breed and the search for this 'holy grail' continues. This is why on-farm biosecurity is so important! Currently there are no varieties in Australia or the world, resistant to Panama disease TR4 or leaf spot, that can match the productivity of Williams Cavendish.  It may be some time before this is achieved, so why not do everything in your power, to protect what you have now.
The photos on this page show the devastating impact of serious banana plant diseases overseas, where biosecurity is limited. These are just a few examples of serious diseases, either already present in production regions of Australia or on our country's doorstep, that pose a risk to our commercial banana industry.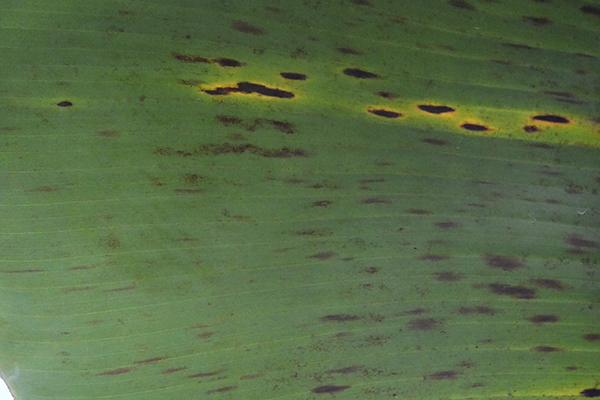 If you need help to get started with your on-farm biosecurity or would like assistance to improve on existing practices contact the National Banana Development and Extension Team via email betterbananas@daf.qld.gov.au or phone 07 4220 4152.
This resource has been developed as part of the National Banana Development and Extension Program ( BA19004) which is funded by Hort Innovation, using the banana research and development levy, co-investment from the Department of Agriculture and Fisheries and contributions from the Australian Government. Hort Innovation is the grower-owned, not-for-profit research and development corporation for Australian horticulture.