Goldfinger mutagenesis—screening activities
Further screening and consumer and sensory evaluation of top 5 performers
Plants of the top 20 selections were nurse-suckered in December 2020 and the first bunches began emerging in June 2021. Agronomic data has been collected from all variants, but only fruit from the top five performers was sent down for consumer and sensory evaluation at DAF's Coopers Plains facility in Brisbane. Variants 144, 211, 521, 544 and 903 were the top five tasting selections chosen to be further assessed in the larger consumer surveys.
Here, a much larger tasting panel was engaged to assist in identifying which variants are the most well-received by consumers and have the best market prospects for the future. Planting material is also in the process of being sent to the Northern Territory, where field trials will confirm if the variants have retained Panama disease resistance before they are included in DAF supervised pre-commercialisation trials.
This phase of the project identified four selections which were liked by consumers as much as Cavendish and Lady Finger (more detail here, 

pg 12-13

).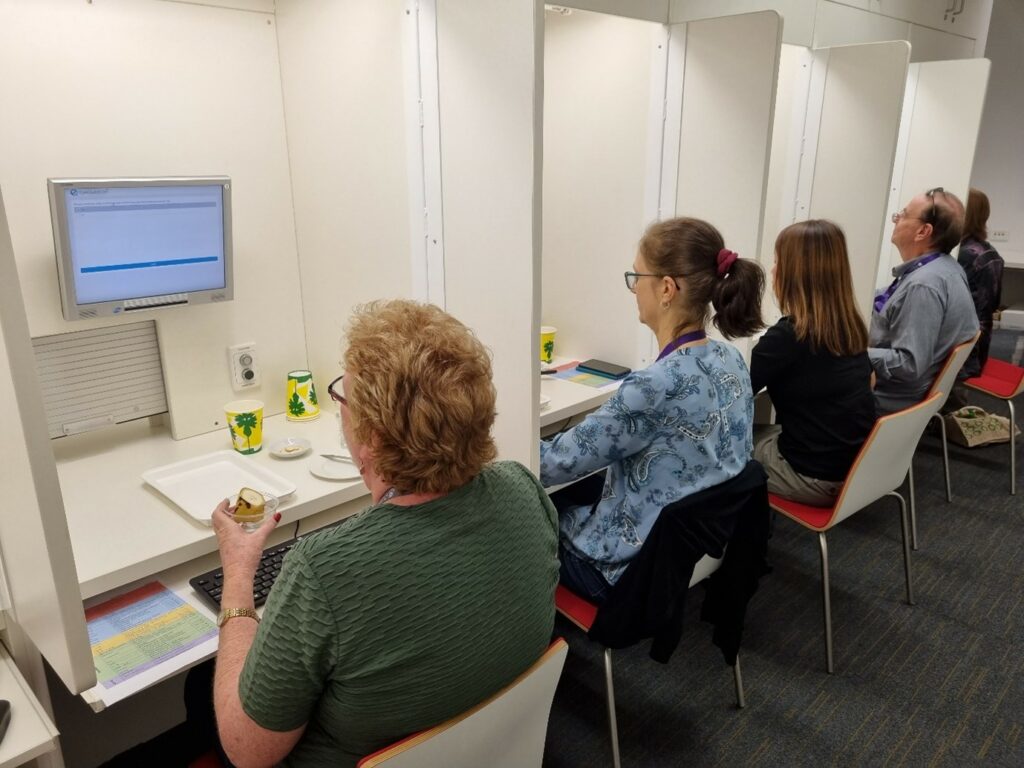 Bunches of top 5 selections compared to unirradiated Goldfinger bunch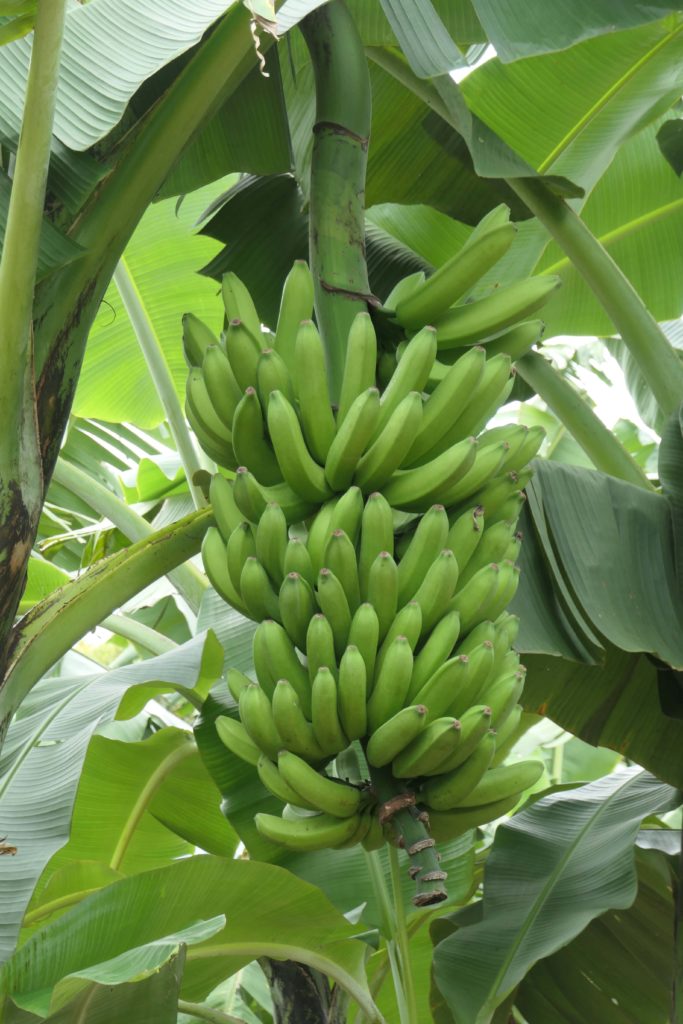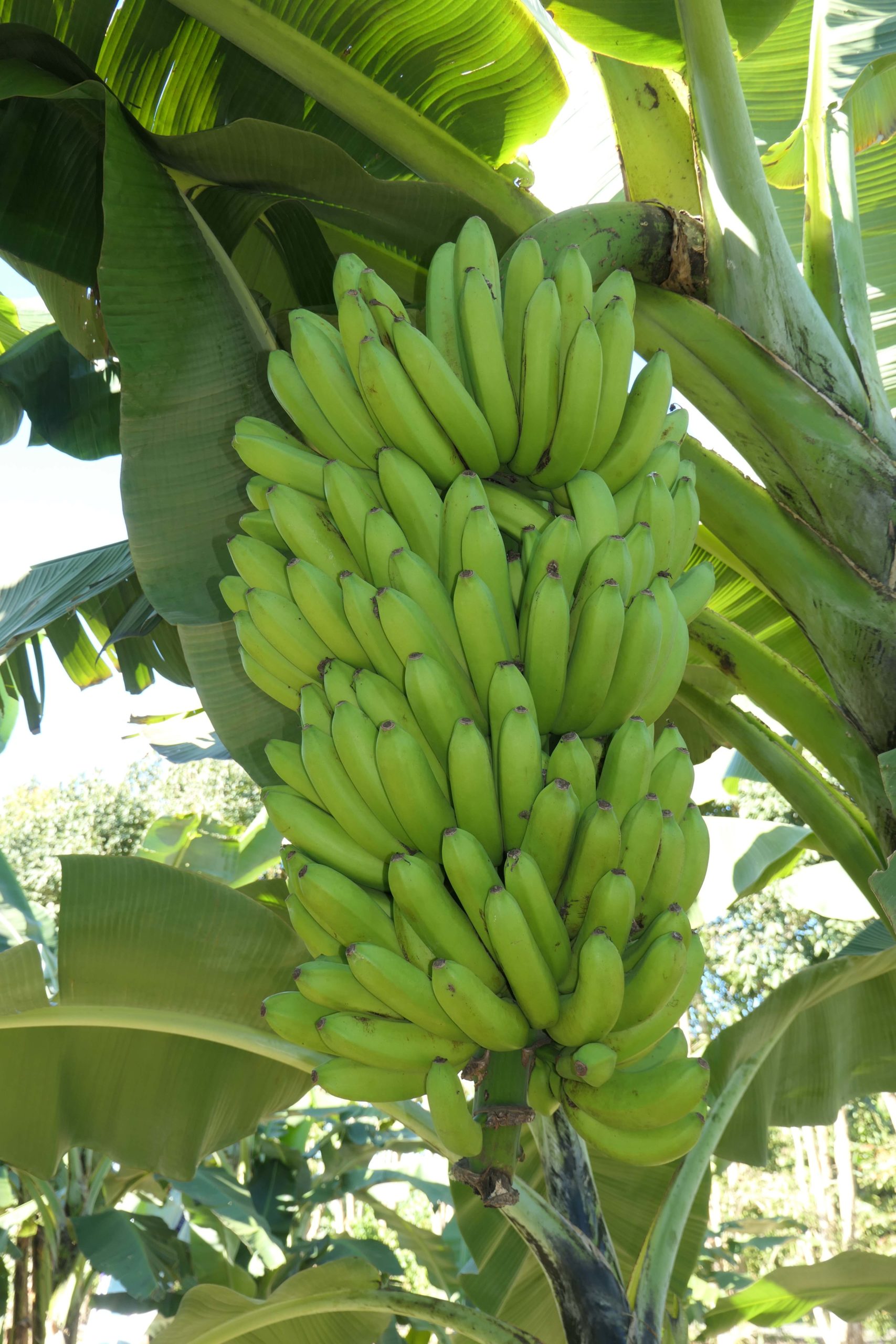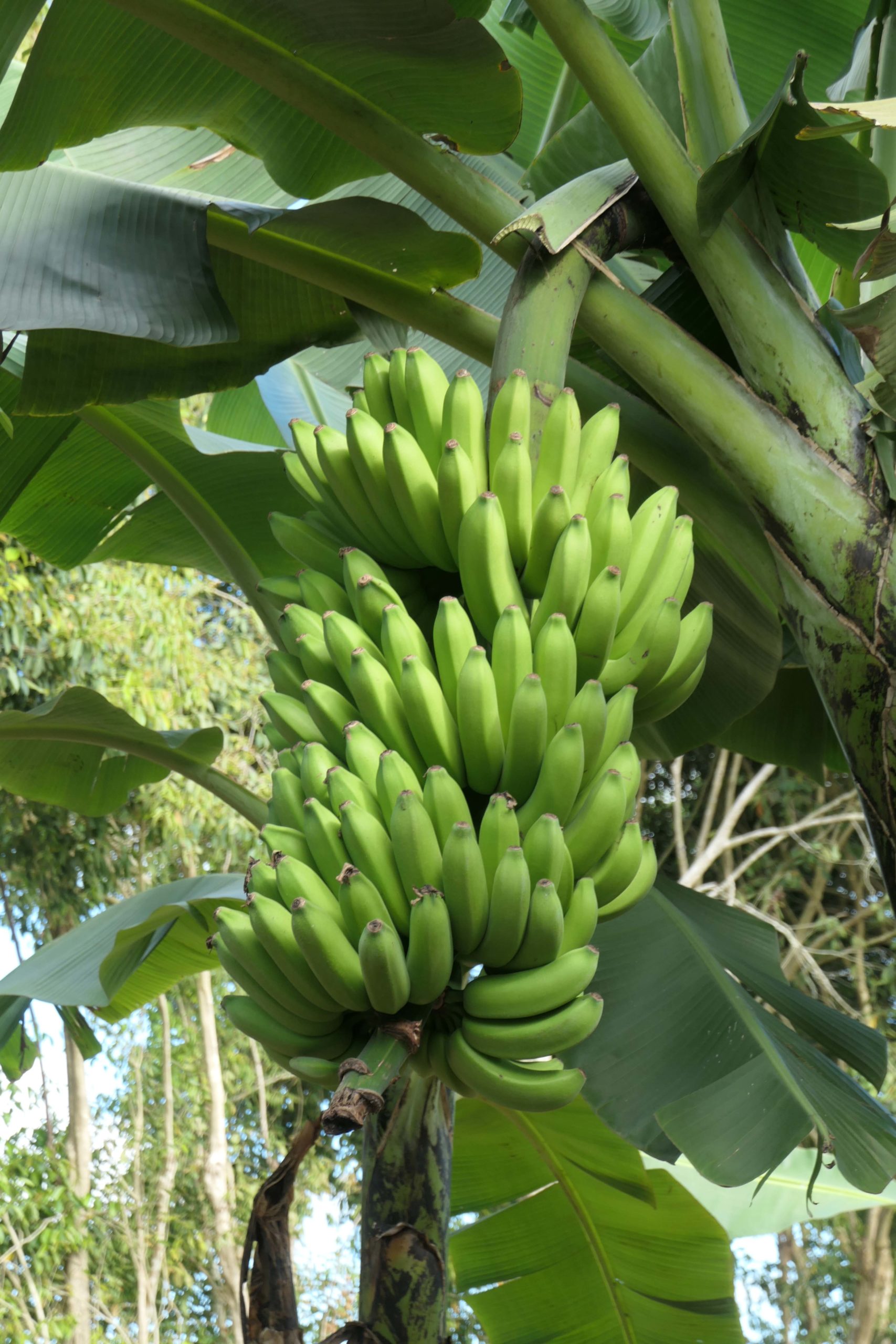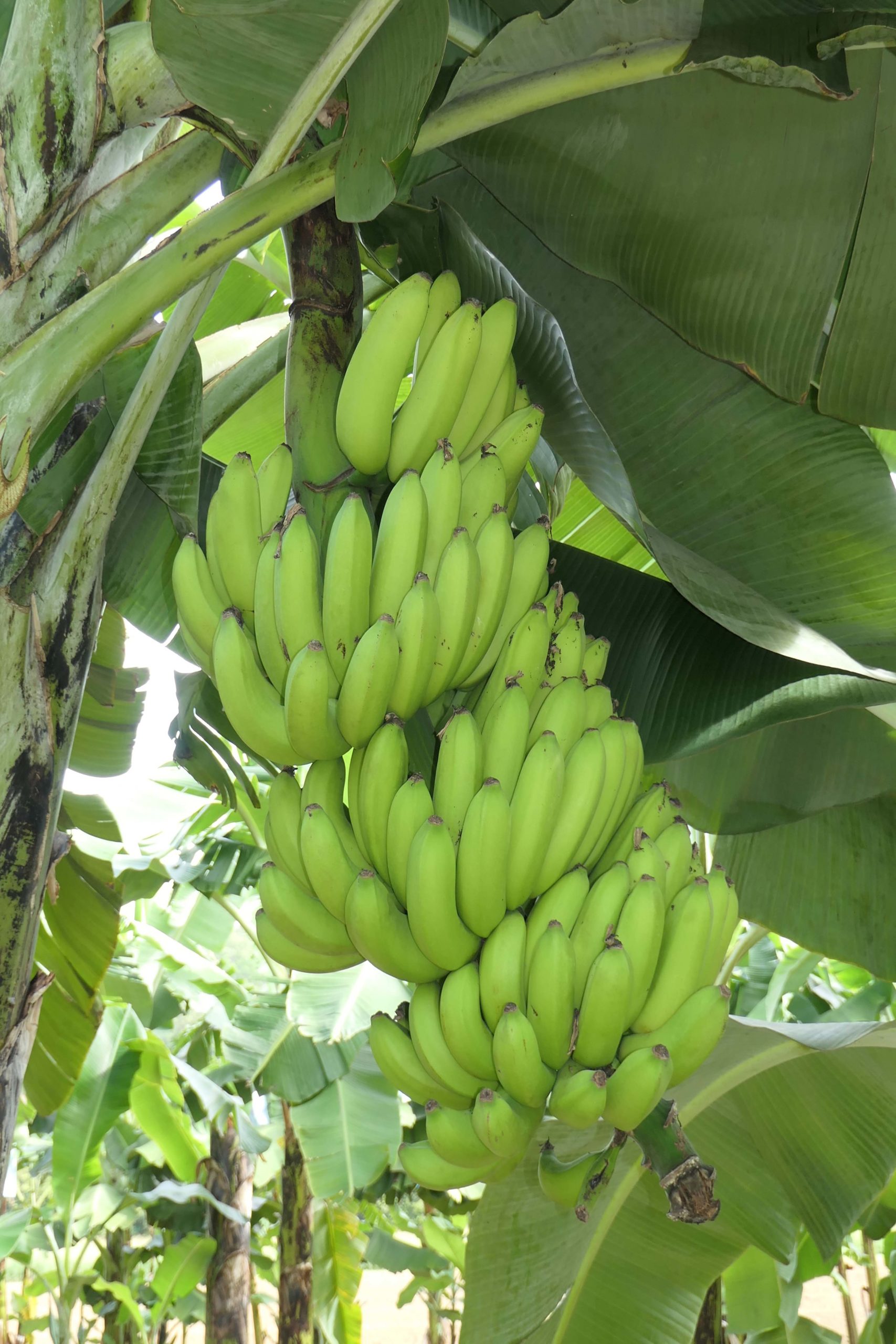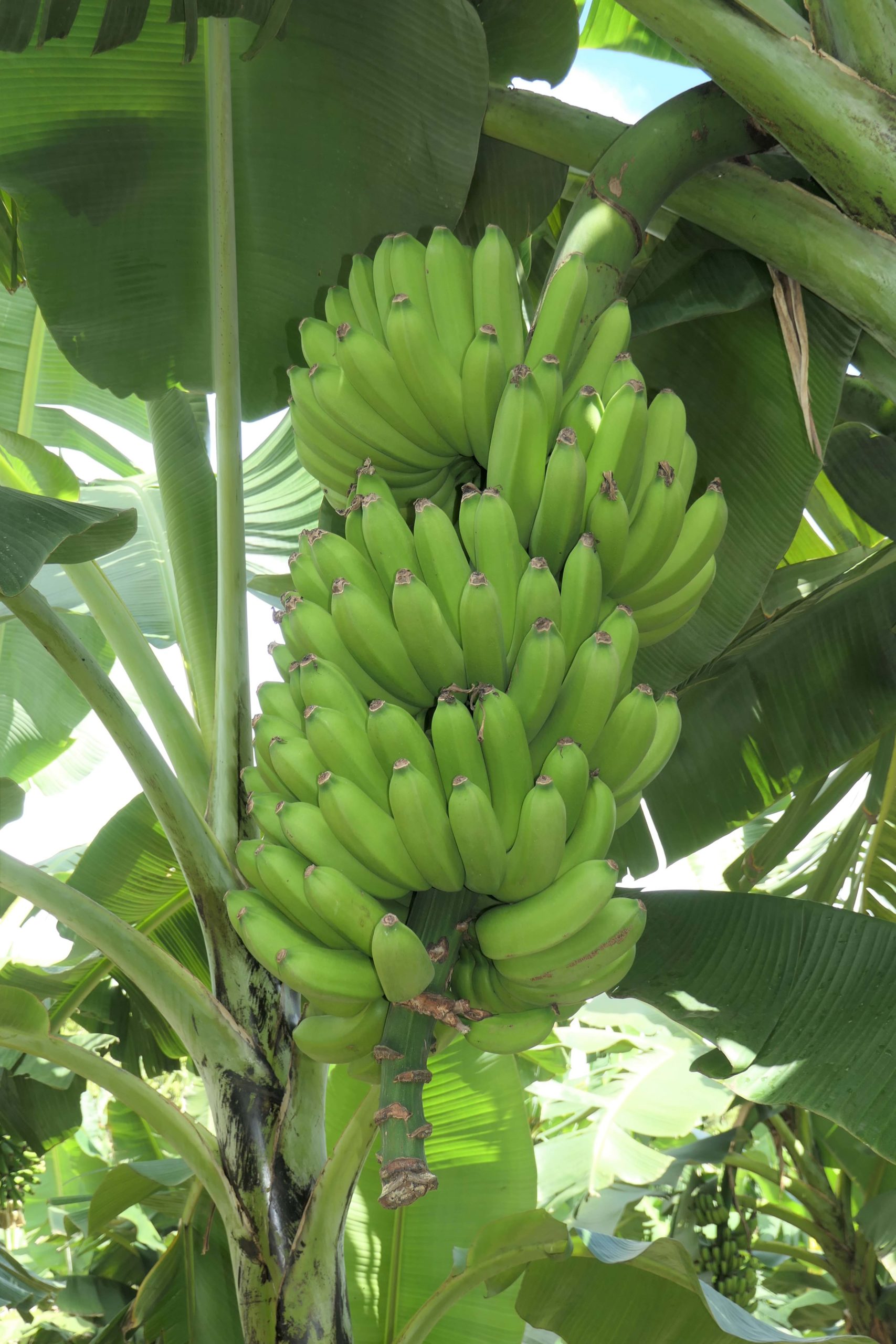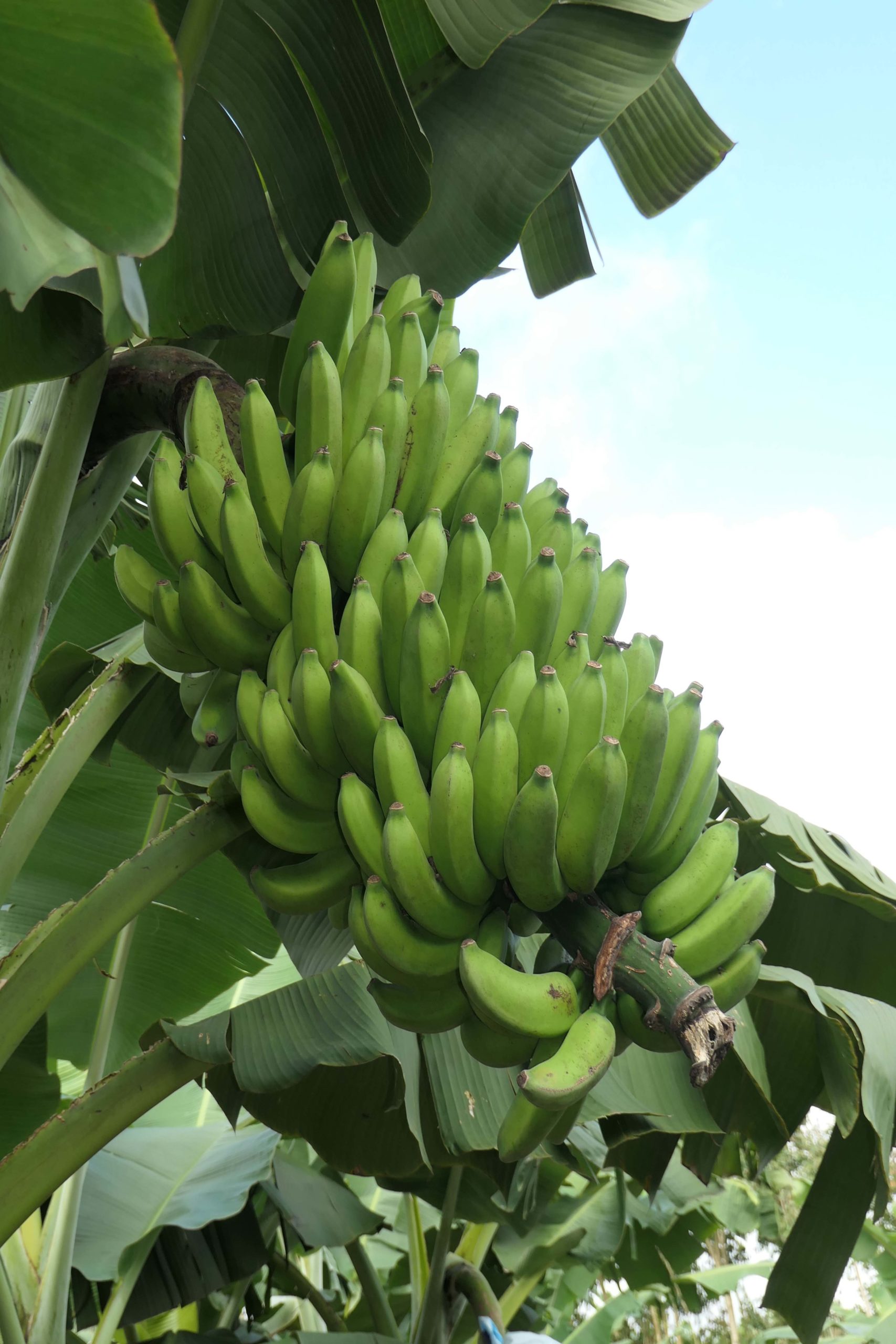 Normal Goldfinger bunch (unirradiated)
Bunches of the five variants selected to progress into the next phase of the investigation
This Goldfinger work was initiated as part of the Fusarium Wilt Tropical Race 4 Research Program (BA14014). At the close of BA14014 funding has been provided through the project Improved Plant Protection for the Banana Industry (BA16001) for continuation of the evaluations.   This project has been funded by Hort Innovation, co-investment from the Queensland Department of Agriculture and Fisheries, and contributions from the Australian Government. Hort Innovation is the grower-owned, not-for-profit research and development corporation for Australian horticulture.