Two TR4 resistant selections are among the new varieties being assessed for agronomic performance at the South Johnstone Research Facility. Those who attended the September 2021 field walk saw the varieties as they were approaching harvest in the plant crop (available to watch online here). The results of the plant crop are presented here.
By Katie Robertson, Jeff Daniells and Ashley Balsom
The agronomic characteristics of the new varieties are being compared with industry standards over a plant crop and first ratoon. Three Cavendish selections, four CIRAD hybrids, and six Lady Finger selections were included in the evaluation. The trial was established in October 2020, and bunch harvest was spread from July to November 2021 for the different varieties.
Within the Cavendish varieties, Williams and the GCTCV 106 Selection had the fastest cycle times (planting to bunch harvest) of 8.9 and 9.0 months, resulting in yields of 31.5 and 28.9 kg/year, respectively. In contrast, Asia Pacific #1, a TR4 resistant selection from Taiwan, took 1.5 months longer to reach bunch harvest than Williams, resulting in a 21% yield reduction (24.9 kg/year). This longer cycle time has been a common feature of other TR4 resistant Cavendish varieties previously evaluated. Asia Pacific #1 was 24% shorter in stature than the other Cavendish varieties, standing at 2.2 metres. Fruit length was also shorter. Only 26% of its fruit was in the 22–26 cm finger size category compared to 64% for Williams.
The dwarf selections of Lady Finger (Dwarf Rossi, Dwarf Lady Finger, and Santa Catarina Prata) were 25–28% shorter in stature than standard Lady Finger at bunching. Pendulous Lady Finger (PLF) and Tall Rossi were also shorter than regular Lady Finger by 7 and 13%, respectively. Additionally, PLF had an 18% yield increase per year and displayed much better bunch conformation than Lady Finger's typical sub-horizontal bunch angle.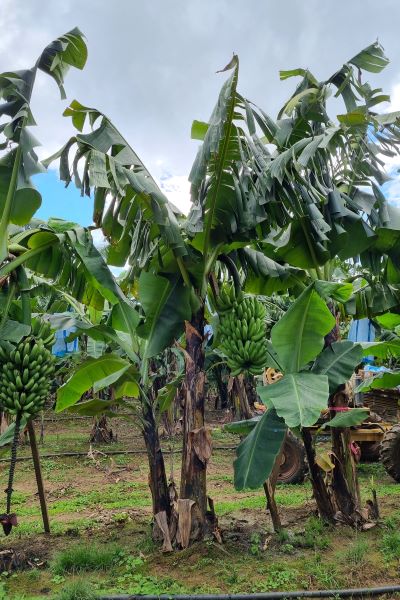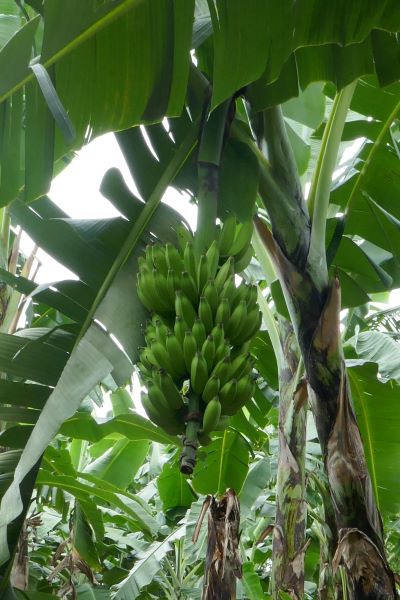 The French CIRAD hybrids were developed to have resistance to Sigatoka leaf diseases. One of them, CIRAD X17, has also demonstrated to be highly resistant to TR4 in the Northern Territory screening trials (Read here, pages 18 -19). Like other CIRAD hybrids we have evaluated previously (Read here,  pages 16 – 17), these four selections had long, narrow leaf petioles which are brittle and prone to breaking. Although the height of CIRAD 918 was comparable to Williams (average height of 2.9 m), its pseudostem snapped before harvest for 40% of the plants. There were no notable losses from snapping or rolling out in the other three hybrids. These varieties were bred and selected in a tropical region, and they do not seem to handle the relatively cooler winters and some other environmental stressors of north Queensland particularly well. There were also inconsistencies with the rate and capacity of fruit filling. The CIRAD hybrids took 14 – 21% longer to reach harvest maturity and had bunches that yielded 41 – 70% less than Williams per year.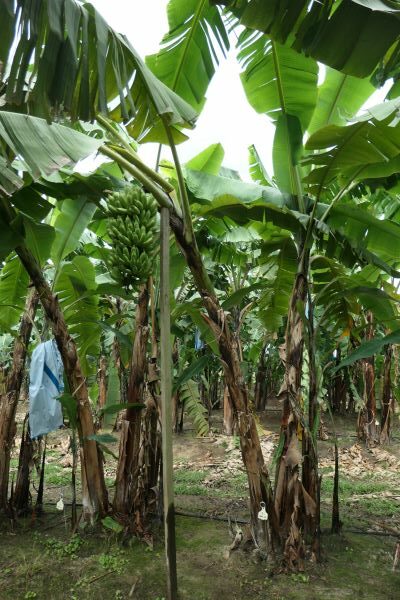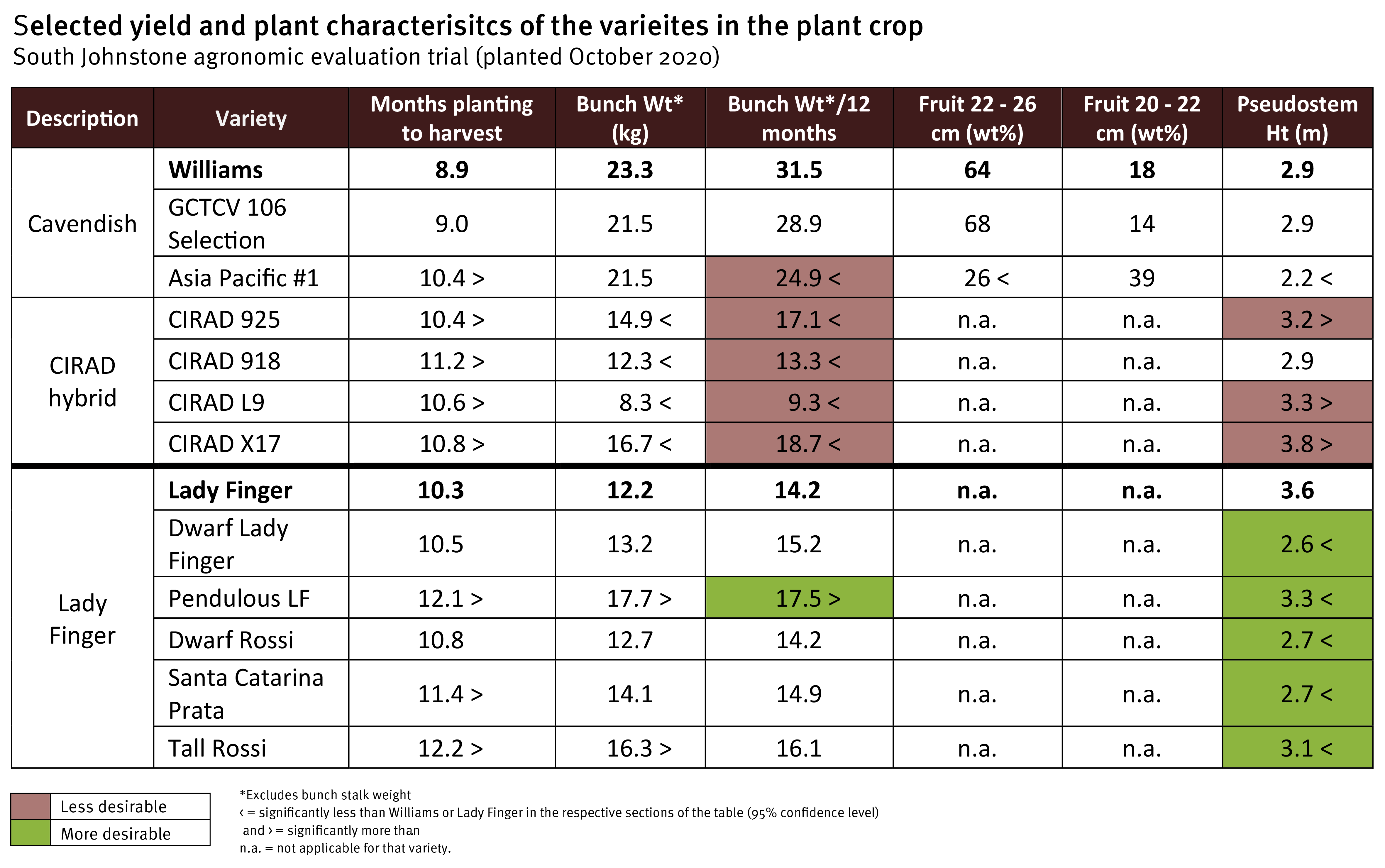 Harvest of the first ratoon crop is nearing completion and will be published when made available. 
This research has been funded as part of the project Improved Plant Protection for the Banana Industry (BA16001), which is funded by Hort Innovation, using the banana research and development levy, co-investment from the Department of Agriculture and Fisheries and contributions from the Australian Government. Hort Innovation is the grower-owned, not-for-profit research and development corporation for Australian horticulture.