The trial planted in early November 2017 has now started to bunch. Bell emergence commenced in week 14 and assessments are currently underway.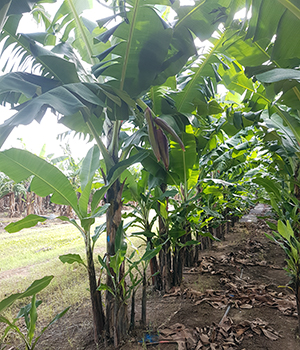 An exciting component of the industry's National Banana Development and Extension Program is to apply different practices to banana plants which growers may not be willing to, or have the time to try on their own farms. 
Established in November 2017 at the South Johnstone Research Station, the innovation trial consists of 
390 Williams Cavendish tissue culture plants, planted as a double row configuration. 
Agronomic assessments, such as plant height, leaf emergence and bunch characteristics are being undertaken to help understand how different treatments affect the crop. 
Click here for more information on the trial layout
. 
The first of these treatments commenced at the beginning of November 2017, looking at some 'out of the box' ground cover management options for the bed.
The following images show the different ground cover treatments in the trial. These will be compared to bare plots with no ground cover. These photos were taken approximately 1 month after planting in December 2017.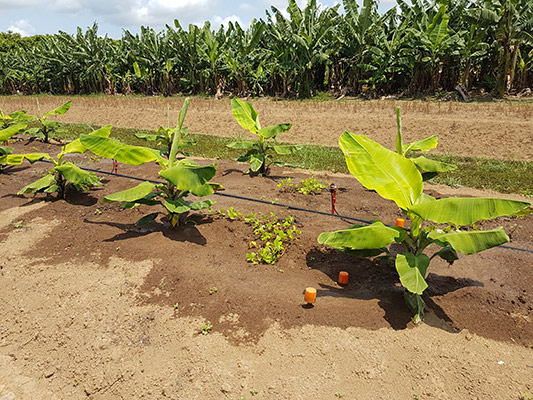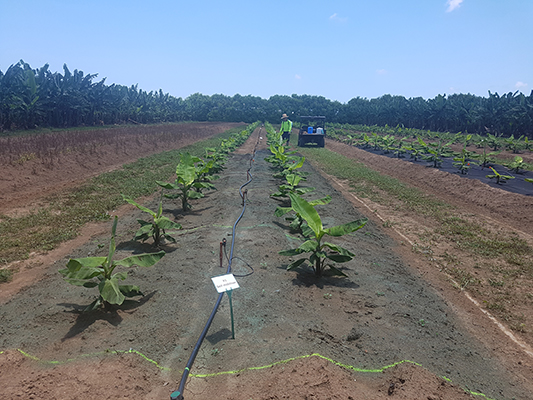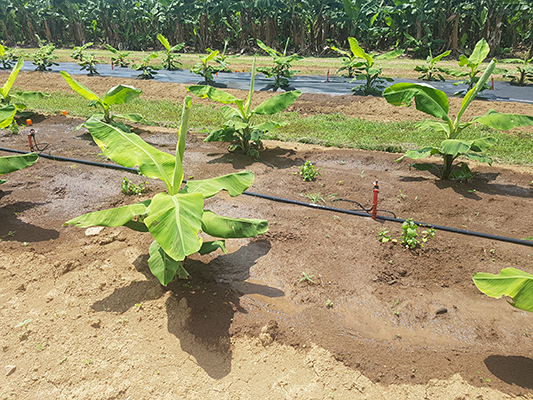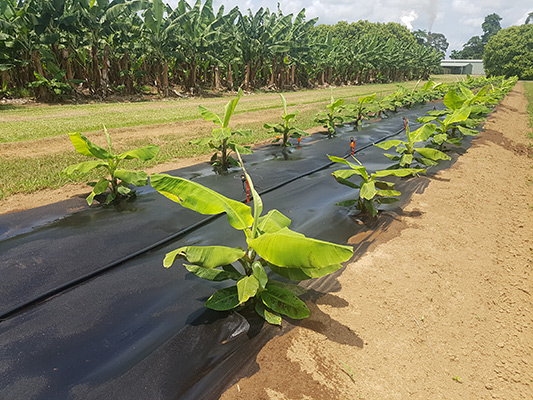 Some initial observations from the ground cover trial have shown that plants planted into the black weed matting, appear to be shorter on average than the other treatments. However, there is no difference in average leaf emergence between the plants in the weed matting and other treatments.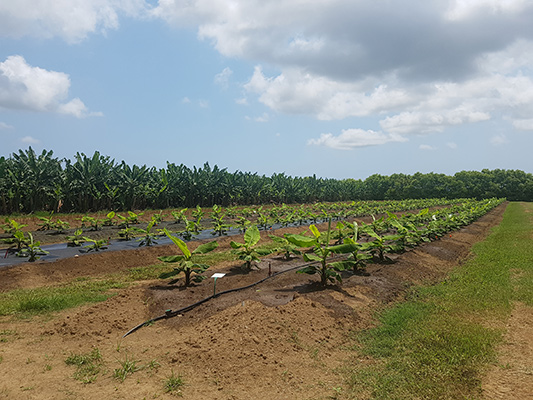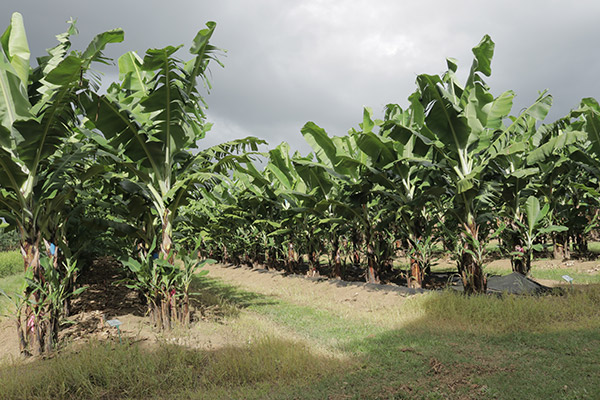 Other trial work underway is looking into two different timings for desuckering. Half the plants have had their first flush of suckers removed once there was at least 3 suckers 30 cm tall, at approximately 3 months after planting. The other half of the plants will be desuckered closer to bunch emergence.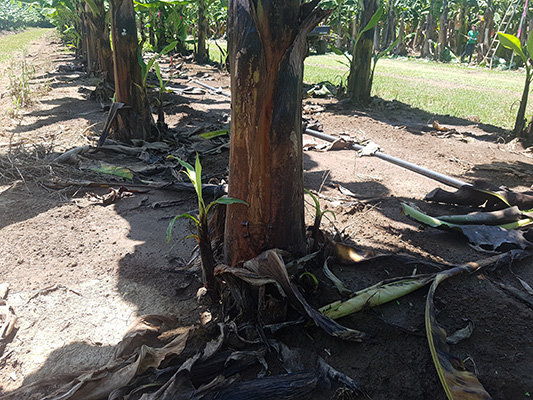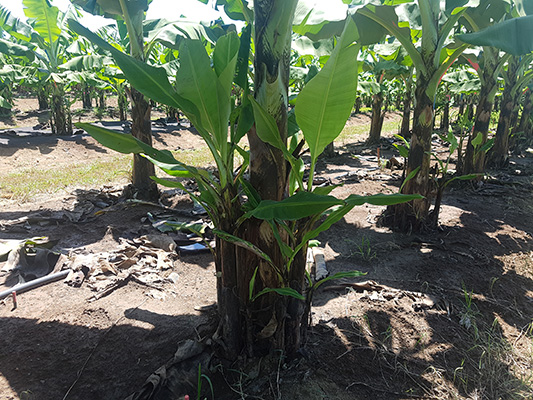 Check back here for updates on the trial. 
Have an idea for an innovation trial...
We appreciate grower's knowledge and experience of banana production systems and are keen to seek feedback and advice on our trial work. We therefore encourage all growers who can contribute to our current trial work or have ideas on new innovative practices to contact our team: betterbananas@daf.qld.gov.au or phone 13 25 23.
This work is funded as part of the National Banana Development and Extension Program (BA16007). This project has been funded by Hort Innovation, using the  banana research and development levy, co-investment from the Queensland Department of Agriculture and Fisheries and contributions from the Australian Government. Hort Innovation is the grower-owned, not-for-profit research and development corporation for Australian horticulture.